Simple Mouse Clicker is a free software that can automate your mouse clicking.
Features
Support mouse click interval.
Support primary/secondary mouse button and single/double click action.
Support customizable start/stop hotkey.
Free and open-source.
Minimal and easy-to-use.
No malware, no virus and no ads.
Screenshots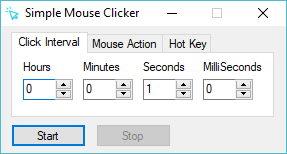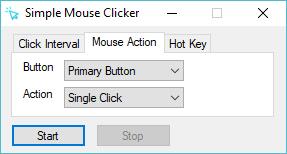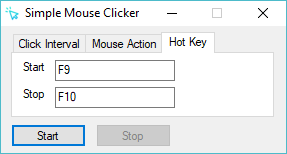 Download
You can download the compiled standalone executable Simple Mouse Clicker.exe here. No installation required.
License
Simple Mouse Clicker is available under the MIT License.
Simple Mouse Clicker icon made by Kiranshastry from Flaticon is licensed by CC 3.0 BY.